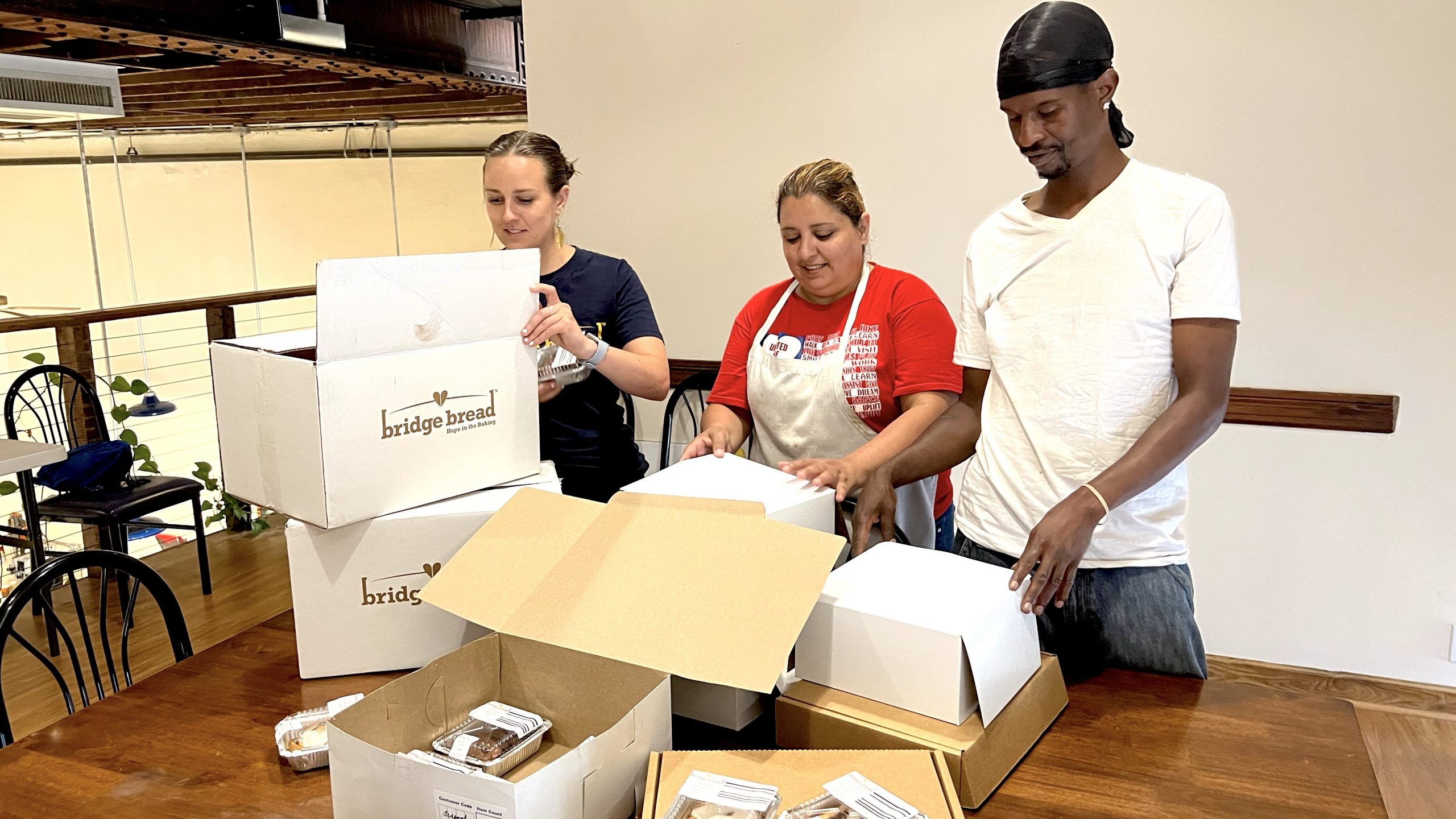 You can have a Bridge Bread Day! It's a simply delicious way to create a party any day of the week! All you need is a few friends, Bridge Bread products, and voilá! You have a Bridge Bread Day! Do you want a bigger party? We can deliver!
"Bridge Bread products are amazing, so much better than grocery store items. The cinnamon buns, chocolate cakes, breads and other artisan baked goods are delicious, fresh and made with love! Our family always looks forward to Bridge Bread!


– Jeffrey Schulenberg
Spread hope today and start your Bridge Bread Day! Bridge Bread Day is another way to support our bakers who are baking their way back home. Every $20 order provides about 1 hour of work for our bakers.
Bridge Bread Day in 3 Easy Steps!
Fill out the Bridge Bread Day form.
Gather orders.
Spread the hope!
Bigger Parties Call for Bigger Cars!