Bridge Bread is available at several retailers in the Saint Louis metropolitan area.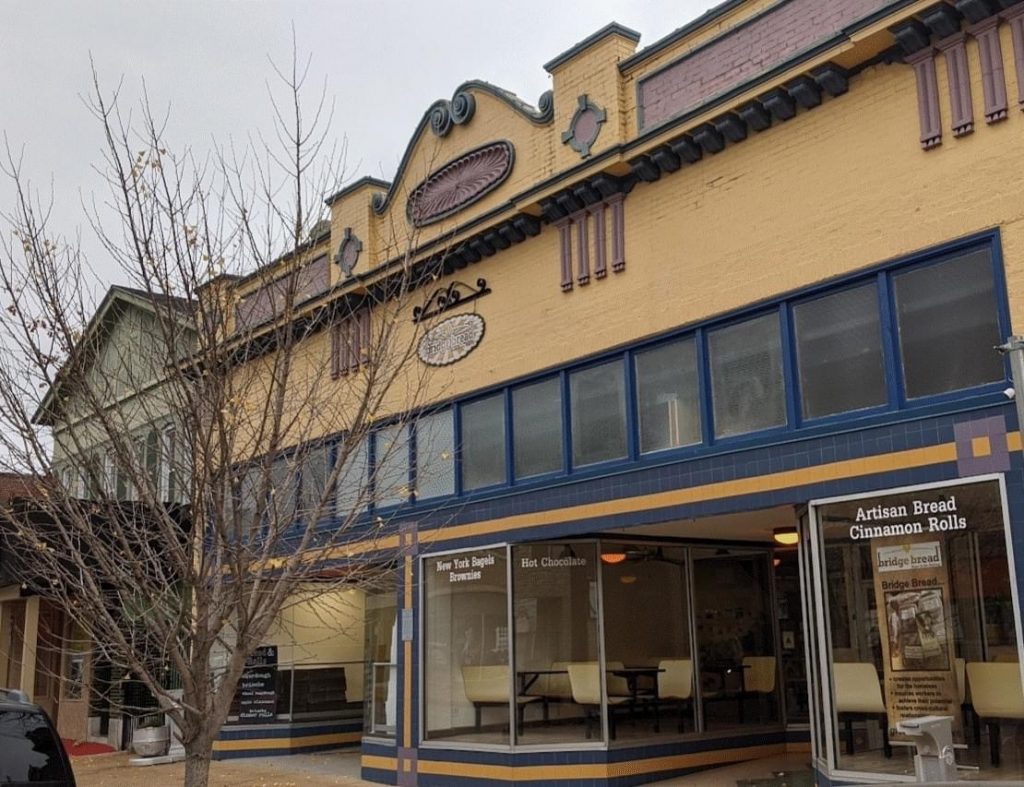 2639 Cherokee Street. Saint Louis, MO 63118
Come see us 9am-3pm Monday thru Saturday.
Get your hands on what was freshly baked that day.
Our full menu is also available frozen.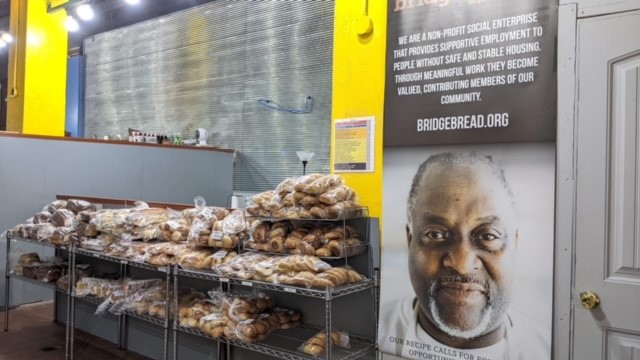 Soulard Farmer's Market 730 Carroll St. 63104
We are inside the Grand Hall just past Cafe Anew on the left.
Soulard Farmers Market is open 8am-5pm Wednesday thru Saturday all year long.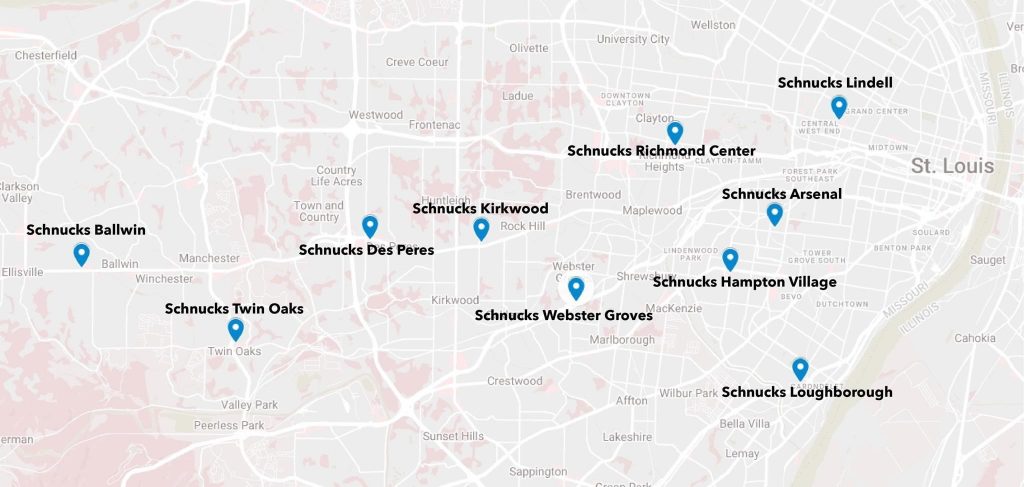 Get Bridge Bread in select Schnucks Supermarkets:
Arsenal: 5055 Arsenal St. 63139
Ballwin: 15425 Manchester Rd, 63011
Des Peres: 12332 Manchester Rd, 63131
Hampton: 60 Hampton Village, 63109
Kirkwood: 10233 Manchester Rd, 63122
Lindell: 4171 Lindell Blvd, 63108
Loughborough.: 1020 Loughborough Ave, 63111
Richmond: 6600 Clayton Rd, 63117
Twin Oaks: 1393 Big Bend Rd, 63021
Webster Groves: 8650 Big Bend, 63119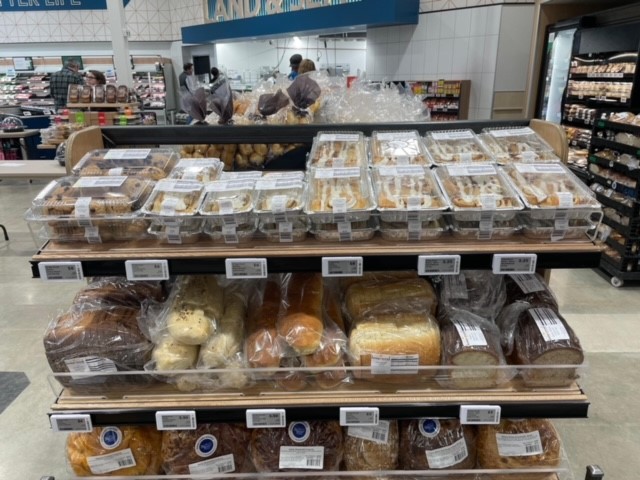 Get Bridge Bread at the new Eatwell Market by Schnucks in Boone's Crossing
Eatwell Market Boones Crossing: 220 THF Blvd, 63005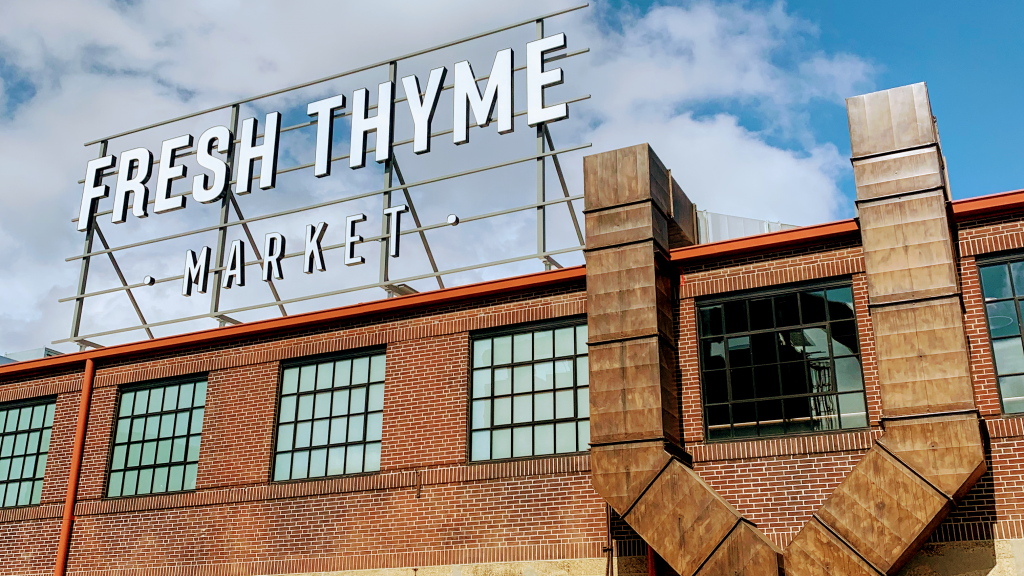 Get Bridge Bread at Fresh Thyme Market at City Foundry
Fresh Thyme at City Foundry: 3701 Foundry Way, 63110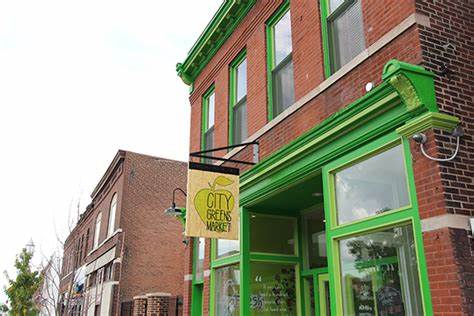 Get Bridge Bread at City Greens Market