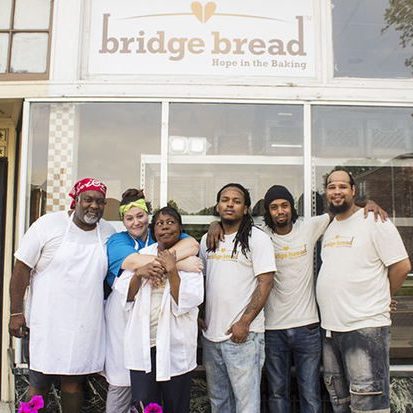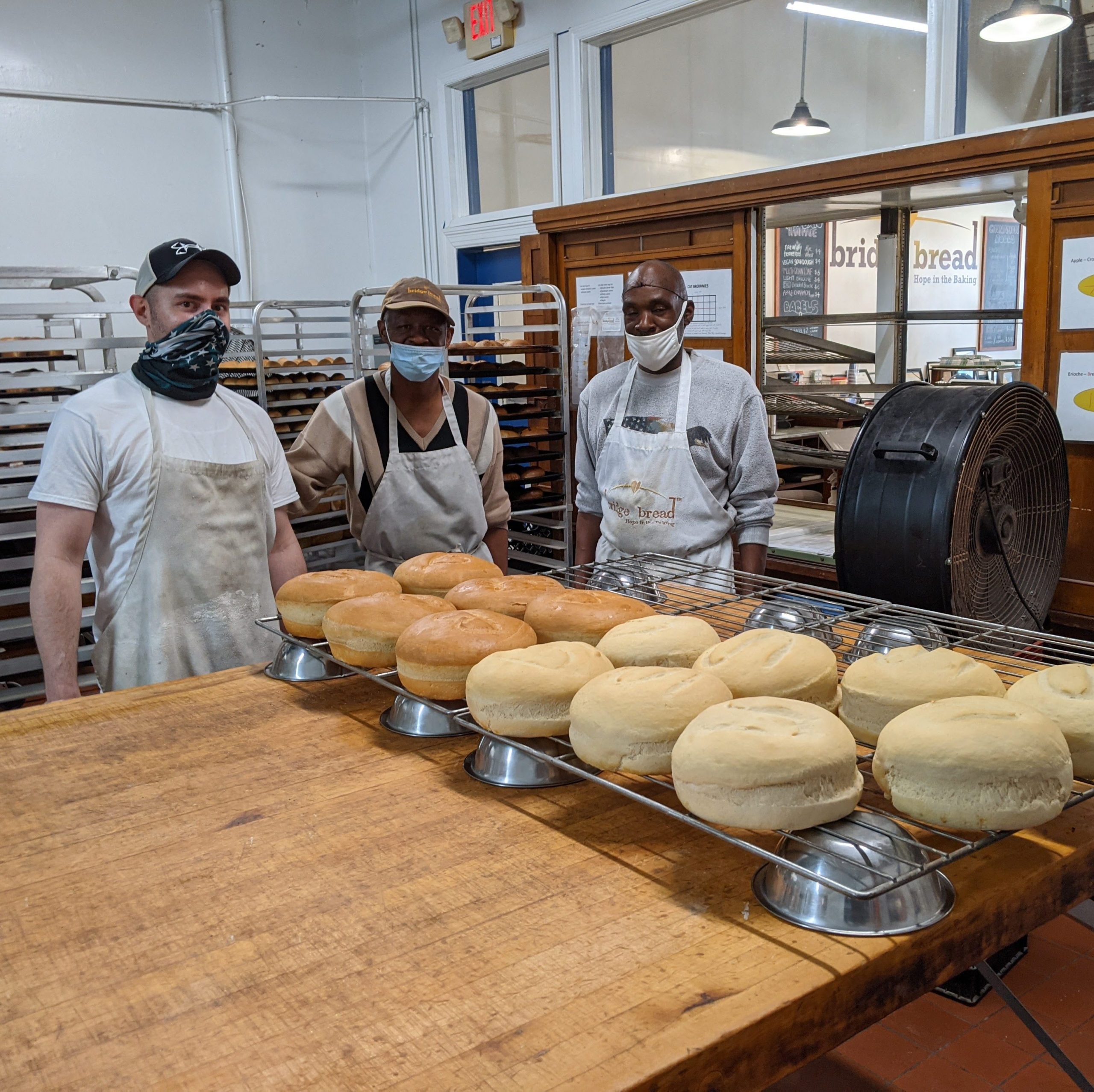 The goal of Bridge Bread is to help formerly unhoused individuals begin a financially rewarding effort that enhances self-worth, promotes dignity and enables them to help themselves. The program employees make bread and sweet rolls and the proceeds pay their wages and cover the cost of ingredients. Bridge Bread is entering into a new generation of service. We are no longer fully reliant on volunteers, and have graduated to employing full-time paid staff. We are so excited for the next generation of Bridge Bread.
There are several ways in which you can give to support us as we step into the next generation of Bridge Bread.
Operations fund: Funds used to support full-time administrative staff, utilities, building repair and maintenance.
Housing Incentive fund: Funds use to break down barriers for housing. Bridge Bread provides move-in expenses.
General Giving fund: Non-conditional funds used for those extra needs that get put off, but could help Bridge Bread function as a more efficient and productive team.
Your generosity allows our program to expand and to employ more program employees. You can donate online by clicking the button below. PayPal Giving Fund does not charge a fee to process your donation. Or you can send donations to 2639 Cherokee Street, St. Louis, MO 63118. Makes checks payable to Bridge Bread Bakery and note "Donation" in the memo line.
Bridge Bread Bakery
2639 Cherokee Street
St. Louis, MO 63118
Bridge Bread Bakery is a Missouri nonprofit corporation and has been approved for Federal 501(c)(3) status.