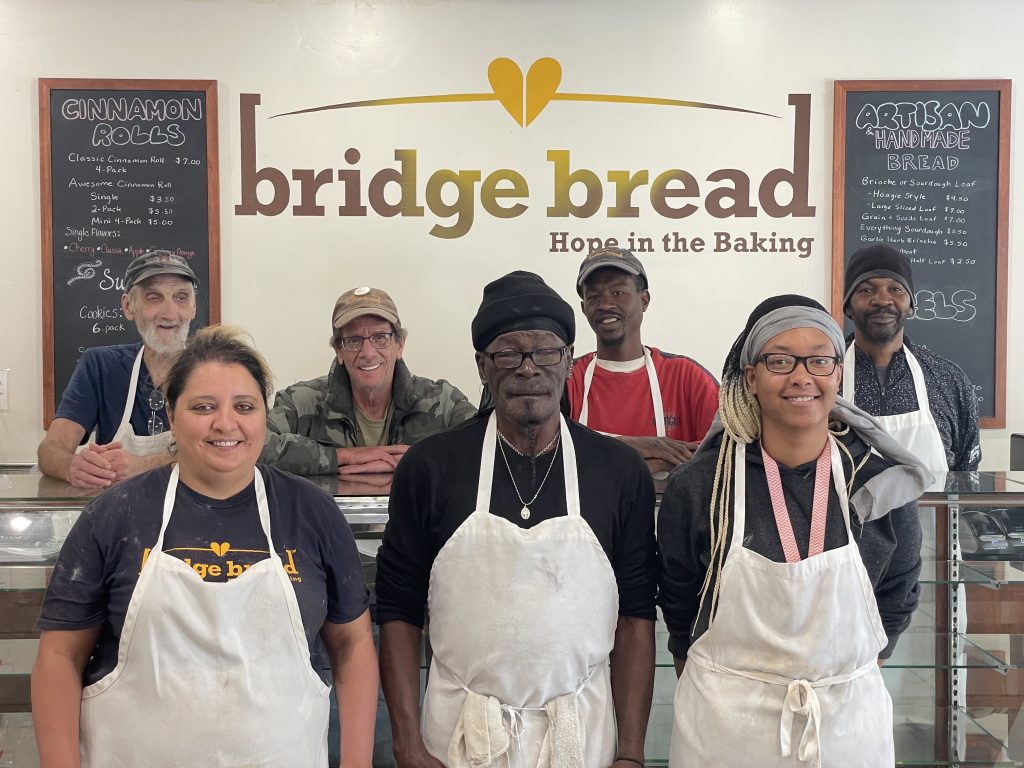 Thank you for your generous donation. The Bridge Bread Family can not thank you enough. Every dollar you donate strengthens the support for our program employees. In addition to meaningful work, we provide a housing incentive program, some social services, meals, and transportation. Your dollars help to build a stronger support network to individuals that do not have one. You did that, and we appreciate your gift!
Please Share Your Support on Your Social Media Account.
Download any of the below images and post to your social media account and spread Bridge Bread.